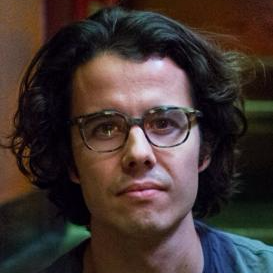 Artist & Technologist obsessed with life insights.
If you knew me in person you would know:
I love studying wisdom. I am constantly reading, pondering & scribbling in my notebook.
I am a minimalist. Frequent travel led me to appreciate the art of living light.
I am quite a nomad. I don´t know where or when I will settle.
I feel this planet is small and find the concept of country identity very XXth centurish.
I love beauty. It makes me go quiet inside and lifts my spirit.
Some words I resonate with: Authentic, Freedom, Silence, Simple, Presence.
The formal stuff:
Miguel Mayher is a student of Life and a maker.
He treasures informal self-education: devouring books, surrounding himself with remarkable people and experimenting.
Formally, he graduated in Computer Engineering at Universidad Autonoma de Madrid, majoring in Information Systems Applied to Busines Management at Paris Dauphine University. He obtained his postgraduate in Fine Arts (oil-painting) at London's Central Saint Martins.
After his first start-up, he entered General Electric's Information Management Leadership Program. Two years later he became IT leader Europe, Middle East & Africa of their Repair Solutions branch in Healthcare. He quit his corporate career to pursue several Internet entrepreneurial businesses, and in 2013 undertook an MBA at INSEAD- The Business School for the World in Singapore.
Today he works at Google leading their mobile apps monetization strategy for small and medium developers in Europe, Middle East & Africa, and striking partnerships with world-class museums through the Google Cultural Institute. He is a Global Economic Symposium Young Fellow and One Young World ambassador.
You will usually find him cafe hopping with his (note)books, carefully looking at the sky, painting in his Dublin studio, or about to board an airplane.